The latest USCIS data for the period January 1 to March 31, 2023, should please EB-5 stakeholders and legacy investors: New investor filings reached their strongest total in years, and USCIS processed the highest number of petitions since late calendar year 2020.
New I-526E petition filings (post-RIA)
USCIS received 495 I-526E (post-Reform Act) petitions, up from 470 and 188 in the prior two quarters. So the program appears to be regaining strength. USCIS, during Q2, had yet to adjudicate any of those new post-Reform Act petitions.
When we factor in the EB-5 direct petitions filed in Q1 and Q2, the latest data shows a total of 1,042 EB-5 investor petitions filed. This represents by far the highest two-month filing total EB-5 has seen since the Modernization Rule took effect in late 2019.
Immigration lawyer Andy Semotiuk comments on the surge of post-RIA filings: "The greatest news is that it appears that EB-5 set aside visas will be open to all investors for this fiscal year, at least for rural projects, if not for infrastructure and high unemployment ones. Priority processing, even for investors from China and India, make this year an extraordinary year for investor immigration."
I-526/I-526E filings since the Regional Center Program reauthorization
FY 2022 Q3: 32
FY 2022 Q4: 188
FY 2023 Q1: 507*
FY 2023: Q2: 535
Note: Q1 stats originally stated 556 investor petitions were filed, but "year to date" numbers in the Q2 stats reflect slightly different Q1 numbers.
I-526 petition processing (pre-RIA)
USCIS processed 904 pre-Reform Act I-526 petitions in Q2 of FY 2022, almost doubling the 480 petitions processed in Q1. This number is the highest amount of I-526 petitions adjudicated since FY 2021, Q1, more than two years ago
Since the Regional Center Program was reauthorized by Congress and started operating again in Q3 of FY 2022, the quarterly processing numbers have been fairly static until these new quarterly statistics.
So the increase in efficiency by the Immigration Service is a significant one and should bode well for the future. Immigration lawyer Dennis Tristani is optimistic: "USCIS' recent update to its I-526 processing methodology could finally be paying off in terms of more efficient processing times."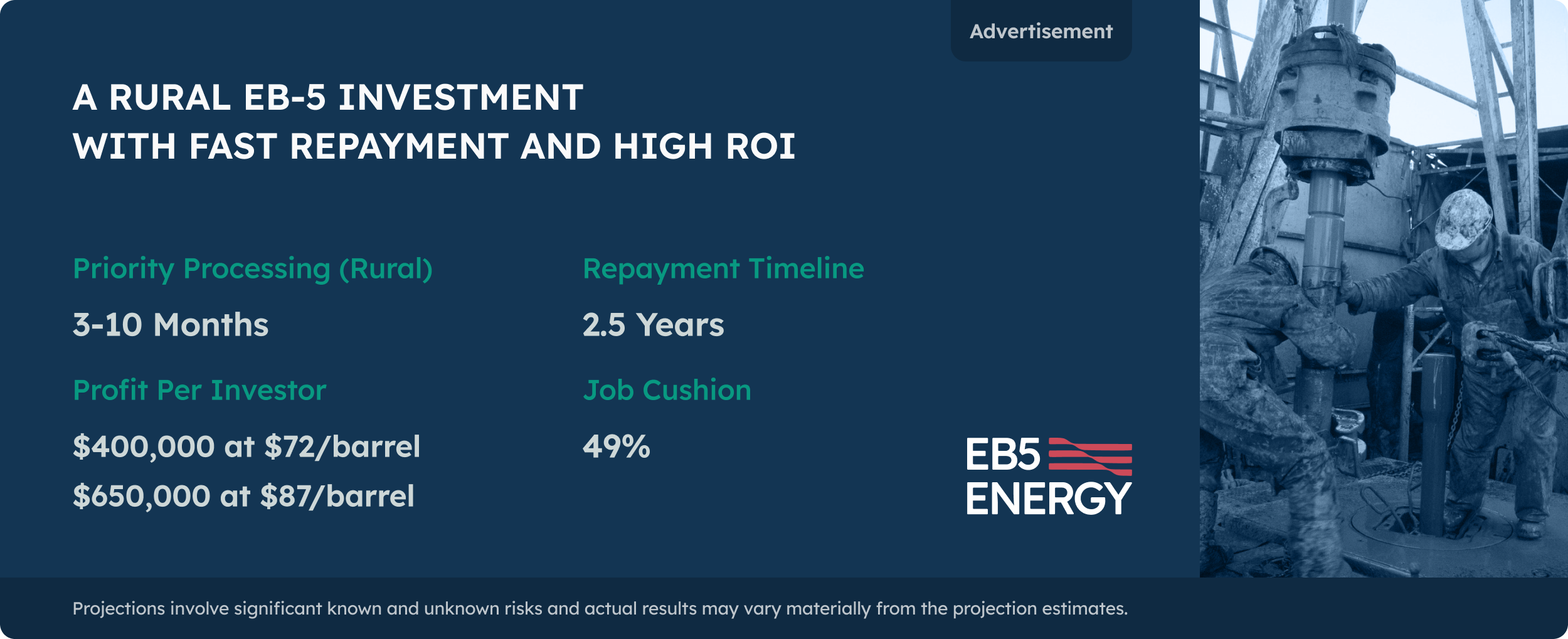 Recent I-526 processing
FY 2022 Q3: 455
FY 2022 Q4: 535
FY 2023 Q1: 480
FY 2023: Q2: 904
Of those 904 legacy petitions, however, only 406 were approved and 498 were denied for a merger 45% approval rate. This was down significantly from the Q1 approval rate of 57%.
Some immigration lawyers believe that source of funds issues in East Asia may be a significant contributing factor to a high number of denials.
Additionally, considering that USCIS is still processing petitions received in 2019, the Modernization Rule that took effect in November 2019 prompted a surge in I-526 petitions filed before the minimum investment amount jumped to $900,000 (note: these regulations that included a $900,000 minimum investment amount was vacated June 22, 2021). This wave of petitions, many of which were likely rushed, could also account for the recently published high denial numbers.
I-526/I-526E petition processing times
The recently published USCIS data indicates an average processing time of 50.1 months for legacy (pre-RIA) I-526 petitions. This aligns with what many immigration lawyers have been asserting since around 2022.
Although the latest USCIS data does not provide specific I-526E processing time numbers, recent evidence shows rural I-526E approvals in under three months. Additionally, we are aware of a project claiming 23 I-526E approvals, each processed in an average of six months.
Direct (standalone) petitions
40 direct EB-5 petitions were received, up slightly from 37 received the prior quarter. USCIS did not publish any direct petition processing totals or approval/denial numbers other than 90 direct petitions that remain pending.
I-829 petitions
447 I-829 petitions were processed, compared with just 336 in the prior quarter. 362 were approved and 85 denied in Q2 , for an approval rate of 81%, down from 91% in Q1.
Takeaways from the latest numbers
The FY 2023 Q1 and Q2 I-526 filings are the highest we have seen in years and are proof that the new regulations have resuscitated the Regional Center Program.
"The advent of concurrent I-526/I-485 filings, a current visa bulletin for the foreseeable future for all I-526 set-aside categories, and the recent industry news concerning rural I-526 petitions approvals in less than one year will continue to fuel new I-526 visa filings into 2024," declares Tristani.
But not all the news was good. The 45% I-526 approval rate (remember, this number is for pre-RIA filings only) is troubling, though, for reasons previously offered, this may improve over time. Regardless of the reasons for the recently low approval numbers, this underscores the need for a good immigration lawyer and investment project due diligence.
See the Q2 FY 2023 USCIS data